Lessons Learned On the Front Lines of Frugality-
Today I was reading blogs about saving money with the 2% pay cut. What a brouhaha. That will hit Dave and I too. Am I worried? No. Adjust and review, that's me. I came to being frugal from a different angle than some- voluntary simplicity. Being raised "poor" I always knew what it was like to go without. My divorced, single Mom couldn't manage money. That certainly didn't help. Anyway, when the Voluntary Simplicity movement was just getting started in the N.W. I started reading about it. The idea of living more lightly on the planet, saving resources, AND money appealed to me. It taught me to look at what's important and be more sensitive about what I really NEEDED. Being more thoughtful, living a more examined life.
Not being what is viewed as a typical, materialistic American (I don't know where I fall in that range) I embraced those ideas. I continued on that path when I became a parent, thrifting a lot for most things but not skimping on others, like dental care! Dave and were both in that same kind of thought process- choose what you need to do. I never bought my kids used shoes for instance, they'd wear them out, and I wanted them to have good feet. So, after careful consideration of the above facts, here's some things I've found that work, in case you want to save some time, the Earth and some moola!
*Define what's important to you- people or stuff? My relationships always come first.
*I don't do coupons. To me it's a waste of time, gas, and money. Most of them IMO tend to be for junk foods. I can get better deals on dry goods by knowing my stores.
*If you're lucky enough to be to staying home full time, you can starting to bake from scratch- breads, rolls, cakes, etc. It's much cheaper, and healthier, than boxed mixes.
*I make a lot of dinner dishes with my eggs- quiches, fritattas, etc. They're much cheaper than meat, and I know what is in my eggs! Protein is protein. If your hubby gripes about no meat, have him check the grocery bill :) Or get a 2nd job to support his meat addiction! Ha!
*Try new recipes and foods. See salmon pie below. Think outside the box.
*Talk to your doctors and health care providers! They usually don't think thrift here. Always ask for generics and ask if you REALLY need those meds? What about something else? Those folks don't track on those kinds of things. Do you need BOTH those meds? I saved a bunch of money on my asthma meds by changing prescriptions, with my Docs input. It worked BETTER and was cheaper. Same thing with my heart meds- the new, best thing was horrendously expensive, didn't work well. The old generic worked BETTER was is $10.00 a month :) Ask, ask, ask.
*Use supplements. If you can preserve your long-term health, you will be healthier, live longer and have a better quality of life. Do your research. I use 2000 IUs of vitamin D daily, and have had one cold in 3 years, and NO bronchitis. I used to get that every winter. Having asthma made that very horrendous. No more!
*Buy good quality whatever. I don't buy cheap chocolate, because I wouldn't enjoy it. Ditto Dave's coffee beans. Buy better, but less. You save $$$ in the long run.
*Going to buy a new toy, tech gizmo, or mini-vacation? Spend that $$$ on something else that will pay for itself. Buy a bread machine, books on making things- soaps, lotions, shampoos. Start planting more food in your city front and back yards, expand your gardens. If you're lucky enough to live in a mild climate, you can grow almost year-round! It's 9 degrees right now in Boise! Think about what you're really buying.
*
We cut our cell phone bills down by a huge amount as the then kids started paying their portions on our plan. All of our full time college kids had part time jobs. Now two are on their own plans, the last one is coming off this month. Woo
hoo! We also always get the "free phones". Why spend extra $$$ on something like that? We have 2 computers at home, and at work. Spend it on something else.
*We sold off a lot excess stuff we didn't need on Craigslist- biking gear, furniture, a TV, misc. stuff and made $100.00s of dollars! Easy and fast! Yard sales are good for collectibles, but big items are great on CL.
***
HERE'S A BIG ONE
- Plan ahead for big purchases, but be
FLEXIBLE.
If you run into an excellent deal, do it! We had planned on waiting til spring for a flat screen TV. Dave found a floor model on sale at Big Lots, with an extra 30% off
that one day
. He called me, I measured, and viola! We saved a huge amount, and love the new TV. Things change day to day, and you never know what you'll find.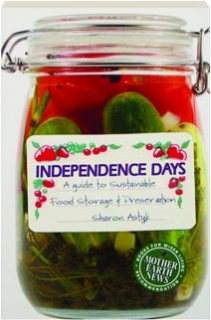 *Hack out some space for a pantry or extra food storage. Move stuff into your garage and use a linen closet, store under beds, buy a bookcase and cover it with fabric, whatever. Don't put it off, do it now.
*Need hot water? We drink a lot of teas, and french press coffee. This uses a lot less electricity, and is faster. It's an electric teakettle (Target). They are great in hot weather too, not heating up the kitchen.
*Heat where you need it. We have a good central heat system, but the kitchen tends to cooler (unless I'm baking), as we go out the back door a lot. I realized (duh) I was turning up the furnace to heat a small space. I dragged out our spare electric heater, put it under the computer desk- problem solved. Warm feet, less $$$!
*Use passive cooling. While we have AC we also added lots of ceiling fans, upgraded our attic exhaust fans and vents, planted trees, and bought insulated drapes. When it's 100 degrees out for long periods, it all helps.
*Choose your pets wisely. After losing 3 elderly pet over 3 years we decided to adopt a cat. Anya is very low maintenance pet compared to our 2 dogs. She does well if we leave for a day or 2. And hey, she's small. That's good in a smaller house. And ALWAYS spay or neuter!!!
*Choose your homesteading animals wisely too. I'm urban, obviously, so that's my area of experience. I read some pretty interesting posts form rural folks, and the drama of owning bigger animals. My 4 hens work great in this space. If I do move more rural someday, I wold limit myself to 2 goats, and maybe some ducks. The fantasy of owning a horse is dead. DOA. High costs, a lot of labor, and vet bills. Riding lessons, you bet!
Salmon Pie-
This is so GOOD! I saw a cooking show on Sweden a while back and I saw a fish pie. I googled this, which was about identical-
Finnish Simple Salmon Pie Recipe
I always buy pink, wild salmon on sale every year. The chickens loved the bones and skin (very little). Anya loved the salmon juice :)
I doubled the recipe (except the milk, used 1 1/2 cups), added 1 teaspoon dried dill, 1 1/2 cups frozen peas, and used pie crust. I left the salmon in chunks and just laid it in the baking dish. It was a keeper!