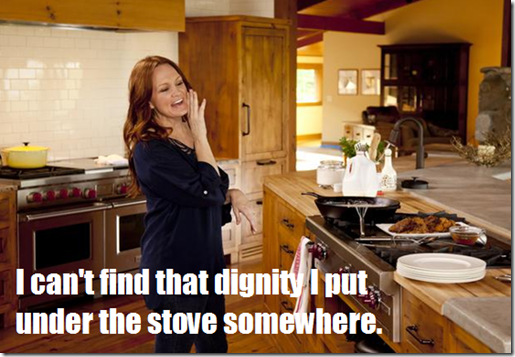 "The Pioneer Woman- Really?" (Ree Drummond) Article & More-
I read this article recently, as well as a few others on Ree, and this was really funny!
The Pioneer Woman- Really?
I have read about her plagiarizing recipes, then "retracting" those by later adding the real inventors name. Hmmm. I read that her husband's family (one of the richest in their state) are not exactly popular with the neighbors for diverting their water. Hmm. How the mighty are starting to fall. Interestingly enough, I watched one episode and turned it off. Pretty boring stuff. I mean- who still eats like that? More butter than Paula Deen, ewwww. And don't rural folks teach their male kids to take their hats off indoors? She was raised in a wealthy sounding family and married into one, no surprise there. So how can she "keep it real" when she's not
exactly
real? I'm all for capitalism, but really. I'm so sick of people trying to look like they're "just like you" when they're not. And glaringly so.
This article I found really fascinating too, but read the whole thing-
The New Yorker - O' Pioneer Woman
All I can say is WOW, glad I didn't buy the cookbook.
If you're a big Ree fan, google her name and some of her problematic issues. Then decide...